About Remark watches
Remark – attention to every second.

The manufacturer of the Remark Swiss watches is Swiss Watch Trading Co. Ltd. (SWT). SwissWatch Trading Co., Ltd. is a member of the Federation of the Swiss Watch Industry FH, which is the guarantor of the impeccable Swiss origin of the watches and their compliance with the highest quality requirements.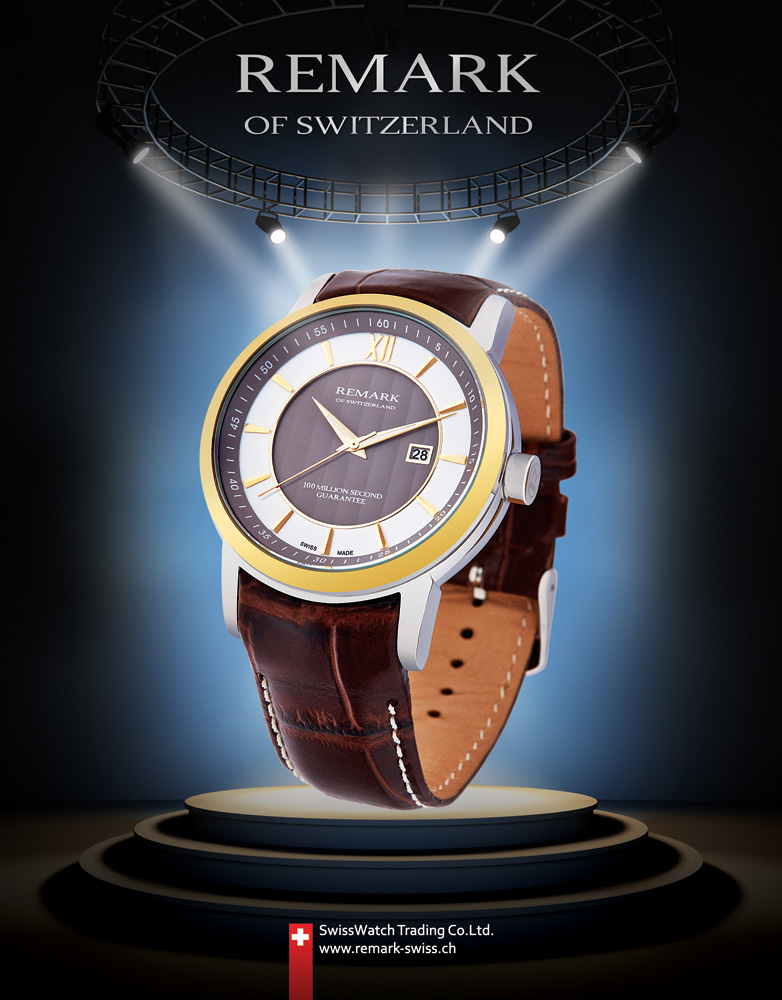 Watch movements for Remark are made by the leader of the Swiss watch industry, the famous Swiss company Ronda, and has additional features. This is confirmed by an official certificate issued by SWT.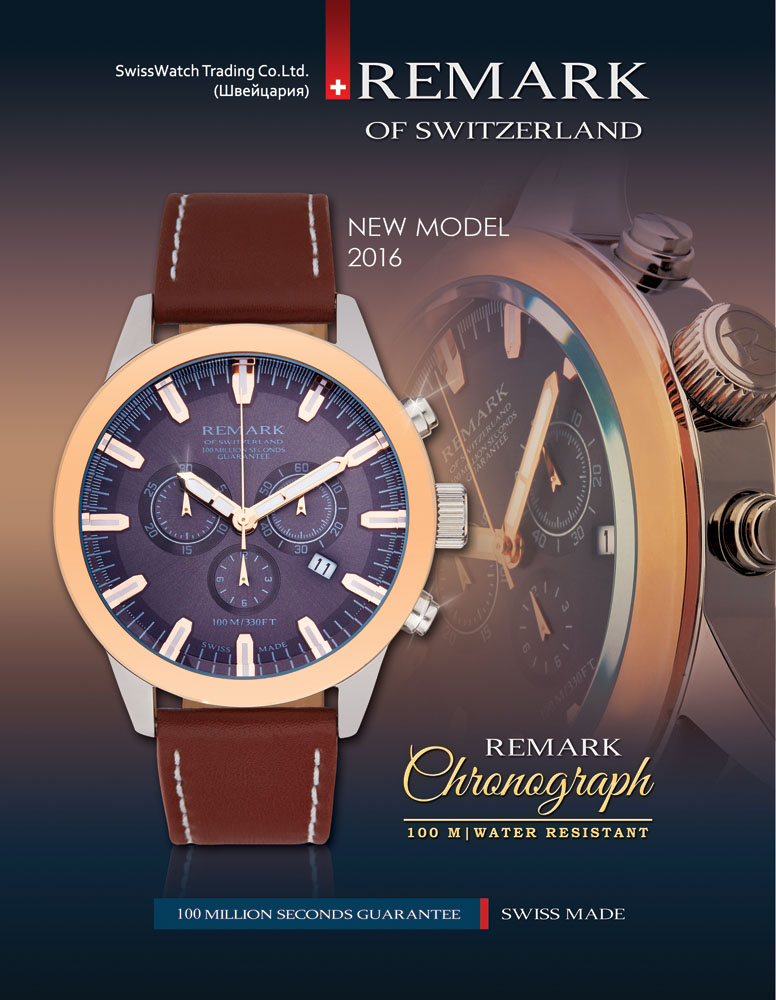 The Name Remark comes from the English word Remark, which means deserving attention or notice. The design of Remark watches can be described as simple, clean and modern. On one hand, the design is mainly determined by strict lines and simple forms. On the other hand, such details as colorful belts, two color dials, and so on, make the watch modern and up-to-date. All parts are manufactured in the highest quality.
The extended warranty up to 100 million seconds is a convincing argument for choosing Remark watches.
Remark watches are equipped with extra options:

Long-life battery (extended battery life time: 44-60 months)
EOL indicator (low battery indicator)

Only high-quality materials are used in the Remark manufacture:
sapphire-coated crystals
stainless steel cases
stainless steel bands
genuine leather straps
IPG plating
Certificate of FHS about registration and protection
of Remark brand by Federation of Swiss Watch Industry,
FH (www.fhs.ch).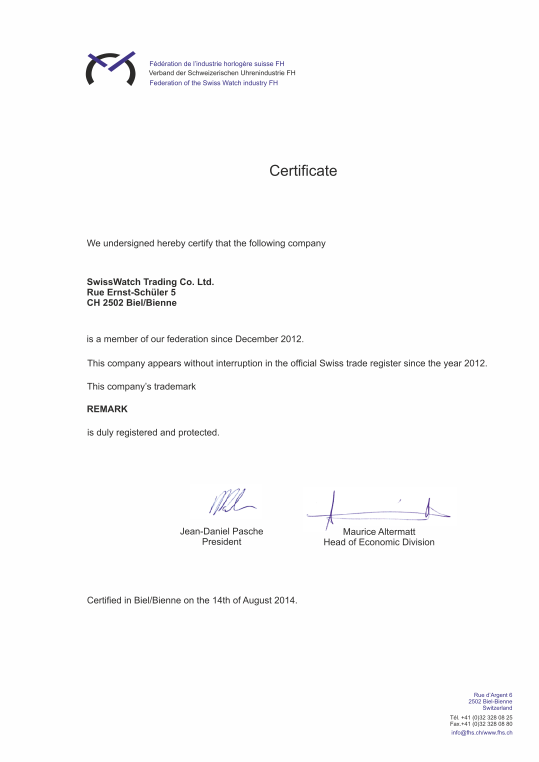 Certificate from Ronda AG. produced
movements specially for REMARK brand.